Council revives closure plan for £24m Huyton school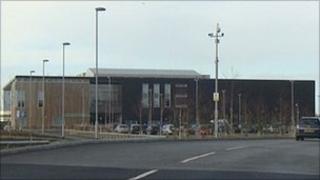 A £24m school on Merseyside could be closed four years after it was built.
Christ the King Centre for Learning, in Huyton, opened under the government's Building Schools for the Future scheme.
Knowsley Council abandoned a plan two years ago to close the school when it had 400 surplus places but has now said it could close in the summer.
The school has been running at a loss and the council will start a four-week consultation process next Thursday. It has also been in special measures.
Ofsted recommended lifting the measures last month.
The school was hailed as a new kind of school with open-plan classrooms and new ways of teaching when it opened in 2009.
It replaced the St Edmund of Canterbury Secondary School and was billed as a centre which could be used by the whole community for learning, sport, cultural and leisure activities.