Creative arts primary run by LIPA and Edge Hill University approved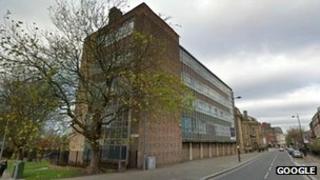 A free school that will see pupils using art from Tate Liverpool in writing lessons and theatre tickets as a maths resource has been approved.
The Liverpool Institute for Performing Arts (LIPA) and Edge Hill University-run primary, approved by the Department for Education, will open in 2014.
A LIPA spokesman said it would use creative arts to help "the early development of literacy and numeracy".
The performing arts institution was co-founded in 1996 by Sir Paul McCartney.
Sir Paul's co-founder, chief executive officer Mark Featherstone-Witty said LIPA's "passion" would offer children a "head start".
"It's no mystery that those who excel in a particular field, whether that's motor-racing or painting, got started at an early age," he said.
"We want to give young people a head start in the arts, while ensuring they leave us confident and conscientious team players with a well-rounded education."
The new school will be housed in a LIPA building on Hope Street and open in September next year with an intake of up to 40 pupils.
LIPA currently offers eight degree programmes for arts performers, designers and technicians.
Free schools are state-funded schools independent of local authority control.
A DfE spokesman described them as: "[Having] the freedom to decide the length of the school day and term, the curriculum, and how they reward their teachers and spend their money."
There are already 81 free schools in the UK, with a further 109 in the pipeline.