Clubmoor dog attack: Family 'heartbroken' over Clifford Clarke's death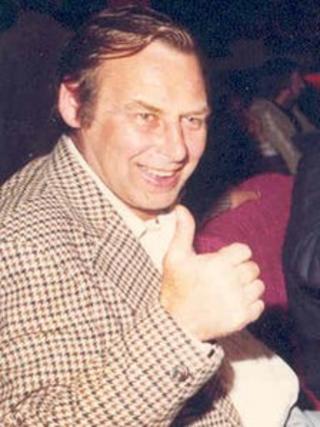 The death of a 79-year-old man in a dog attack in Liverpool has left his family "heartbroken", his brother has said in a family tribute.
Clifford Clarke was mauled in his garden in Clubmoor on Saturday.
Kenny Clarke, 70, said his "very easy-going" brother "did not deserve this" and called for people to support new legislation covering dog ownership.
Two women from Clubmoor, aged 27 and 28, who were arrested on suspicion of manslaughter have been bailed.
The animal which killed Mr Clarke, described by police as being "out of control", was shot by armed officers.
Mr Clarke said his brother "did his own thing and made a point about helping others".
"He loved his local pub and had many old friends there who will miss him dearly," he said.
Police have appealed for anyone with information about the attack to come forward.
The breed of dog has not been confirmed but it was said by people in the area to have resembled a Staffordshire Bull Terrier.
A spokesman for Merseyside Police said a post-mortem examination showed Mr Clarke died from "multiple injuries consistent with a dog attack".
Mr Clarke appealed for people to support "new laws for dog owners, because you would not like any of your loved ones to have this happen to them".
In April, the government announced proposals to bring in a two-year jail sentence for dog owners in England and Wales whose animals were found to be "dangerously out of control" in their own or other people's homes.