Clifford Clarke Clubmoor attack: Dog was 'not banned'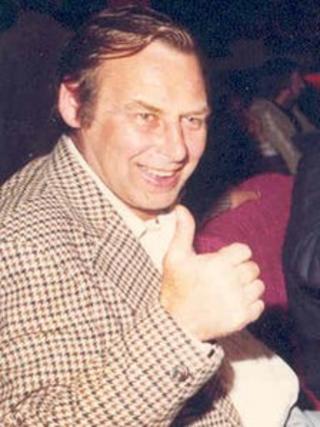 A dog which attacked and killed a 79-year-old man in Liverpool was not a banned breed under the Dangerous Dogs Act (1991), police confirmed.
The dog involved was a bull mastiff crossed with "either a Presa Canario or a Bandog", Merseyside Police said.
Clifford Clarke was mauled in his Clubmoor garden on Sunday by what was described as an "out of control" dog.
Two women from the area, aged 27 and 28, were arrested and bailed on suspicion of manslaughter.
The cross breed which killed Mr Clarke was shot by armed officers.
Luciana Berger, MP for Liverpool Wavertree, supported calls from Mr Clarke's family for tighter dog controls.
She said: "I want the government to give this issue the attention it deserves and take some serious action... and look at how you can prevent the attacks from happening in the first place."
In April, the government announced proposals to bring in a two-year jail sentence for dog owners in England and Wales whose animals were found to be "dangerously out of control" in their own or other people's homes.