Warrington Pomeranian dog attack: Court summons for owners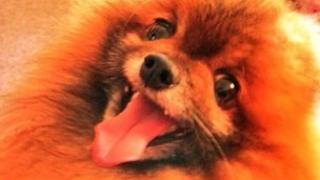 The owners of a Staffordshire Bull Terrier which "decapitated" another smaller dog in Warrington face a court appearance over the attack.
A Pomeranian dog called Elvis was attacked and killed on Kingsway South on Saturday afternoon.
Police confirmed the owners voluntarily attended a police interview earlier. They will be now be summoned to attend court at a later date, police said.
The dog remains in kennels, with inquiries into the incident continuing.
Cheshire Police said: "A 44-year-old man and a 44-year-old woman have been reported for summons for the offence of owner/person in charge of a dog dangerously out of control in a public place".