Comedian John Bishop donates £96k to Hillsborough fund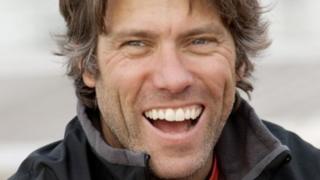 Comedian John Bishop has donated £96,000 to the Hillsborough Family Support Group after being moved by personal statements delivered by the victims' families at their inquests.
The 47-year-old said "reading the statements has brought home to me once more the individual loss that so many suffered".
Ninety-six Liverpool fans died after a crush at the Sheffield stadium in 1989.
The support group said it was grateful for the donation.
The comedian was one of thousands of fans who paid tribute to the dead in front of the Kop at Liverpool's Anfield ground in the days after the disaster.
'Never walk alone'
He said that "in 1989, I laid flowers to pay my respects to those who had lost their lives and show support to their families".
He added: "Today, making a donation to help assist in bringing the end closer seems more appropriate.
"The dignity with which the families have sought justice for over a quarter of a century is a lesson to us all.
"They are the best of us and will never walk alone."
He added that the donation was "no more important than any other donation from any other individual trying to support the families over the last 25 years".
In April, the Liverpool-born comedian took part in a charity football match at Anfield held to celebrate the lives of the 96 fans who died in the 1989 Hillsborough disaster.
The inquests, set to last a year, were ordered after new evidence revealed by the Hillsborough Independent Panel led to the original inquest verdicts being quashed.
Background statements about the victims have been given by their relatives and are the first time any court has heard how the disaster impacted on individual families.