Liverpool to introduce energy-efficient LED street lights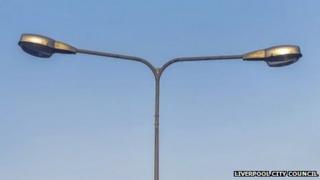 All of Liverpool's street lights are to be replaced with LED lights in a bid to make the city more energy-efficient.
LED lighting produces a whiter, clearer light which would also help with visibility at night, the council said.
The first phase of the £7m project will see 1,038 lights replaced in Fazakerley, with 1,038 lights being converted across 158 streets.
The remaining 22,500 street lights, serving 3,214 streets in the city will be upgraded over the next two years.