Cash for Grade II* Everton Library renovation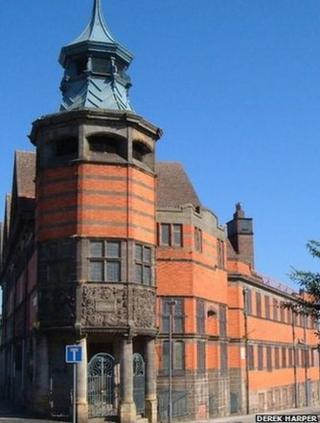 Funding of about £150,000 has been given towards the £5m renovation of a Grade II* listed library in Liverpool, known as the Jewel on the Hill.
Liverpool City Council approved money from its Buildings at Risk programme to part-fund plans to turn Everton Library into a cultural and arts hub.
The developer, Jewel on the Hill Buildings Preservation Trust, said the funding was an "important milestone".
Everton Library, which was opened in 1886, has been empty since 2002.
'Wonderful building'
The council closed the library in 1998 and it was used for community events for four years.
David Lowther, vice chairman of trust, said: "This is an important milestone in this exciting project to breathe life back into this wonderful building."
Councillors also approved a 125-year lease to the trust at a reduced rent.
Everton Library was designed by surveyor Thomas Shelmerdine and was earmarked as an architecturally significant branch library in the city, the council said.
The trust is hoping to secure additional funding from the Heritage Lottery Fund, for work to start in 2015, with the building reopening in 2017.