Helio Andre: Appeal to find ex-Rochdale player in drugs probe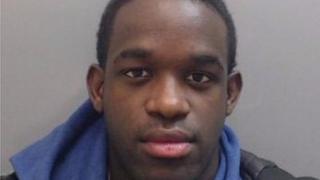 An appeal has been made to football fans to help police track down a former professional player wanted in connection with a drugs investigation.
Cheshire Police made the appeal to trace ex-Rochdale striker Helio Andre.
Mr Andre, 21, of London Road, Liverpool, has strong links to Liverpool and Chester, police said.
"Helio is well known by many football supporters, and I believe that they may be key in helping us to locate him," said Det Sgt Ian Watson.
Mr Watson said the footballer also had connections to Portsmouth, Holland and Angola.
The Angolan-born player was a member of Rochdale's squad in the 2010-11 season, and has also played for non-league teams Ashton Athletic, Burscough FC and Cammell Lairds FC.