Liverpool family make fresh appeal 20 years after Leslie Woodward stabbing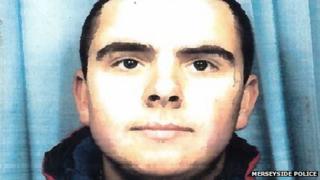 The sister of a Liverpool teenager killed on a night out 20 years ago has made a fresh appeal for anyone with information to come forward.
Leslie Woodward was 17 when he left his home in Bootle, on Saturday 30 July 1994, to spend the night with friends in the city.
In the early hours of Sunday, the group attended a party in Bootle, where Leslie was attacked and stabbed after a dispute.
No-one has ever been charged.
Louise Woodward, who was 10 at the time, has urged anyone with information to help end her family's "awful pain".
She said: "Maybe someone who was there on that awful night 20 years ago now has a son of a similar age to Les when he was killed.
"How would you feel if it was your son who was murdered and no one came forward to help?
"Please, please, if you can help the police with new information I urge you to come forward and end our family's pain and distress."