Croxteth homes without water after hydrants vandalised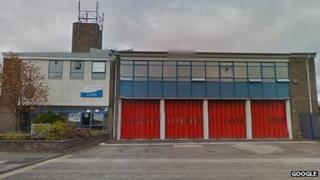 Hundreds of homes, a fire station and a doctor's surgery in Liverpool were left without water after fire hydrants were damaged by vandals.
Water company United Utilities received reports of no water or poor pressure in Croxteth at about 17:30 BST on Tuesday.
Engineers found four hydrants had been damaged. Following repairs, the water supply was restored at about 00:30.
Merseyside Police said the damage was being investigated.
Insp Sandra Capkan said: "A number of reports were received that a group of youths were causing damage to hydrants on Sceptre Road, Dymoke Road and Sovereign Road.
"This included reports that youths had damaged newly repaired hydrants."
John Martin, from the water company, said the vandalism was "selfish behaviour" and the cost of repairing hydrants could "quickly run into thousands of pounds".
"Fire hydrant abuse is wrongly seen by many as a bit of harmless fun but it's dangerous, costly and wasteful of a precious resource.
"In a worst case scenario, this abuse could impact on the fire service's ability to tackle a blaze."