Majority of Liverpool day care centres to remain open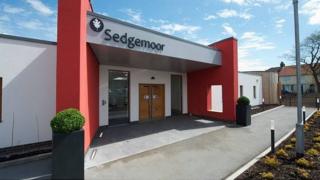 A reshuffle of Liverpool's day care services will see the majority of centres remain open under plans being considered by the city's council.
A spokesman said the proposals will see eight day centres remain under council control, four "transferred to external organisations" and one closed.
He said the move would save the council almost £3m a year and "make better use" of public buildings.
The plans are open to public consultation until 12 October.
The proposals will see the council continue to run services at the Middleton, Crown Street, The Lime, Amethyst House, Aigburth, Sedgemoor, Granby and Venmore centres and close the facility at Speke.
The Lancaster, Alderwood, Parthenon House and Geneva Road centres will also stay open but services will continue under non-council providers.
Supported accommodation in Liverpool will also no longer be under council control, while Besford House in Belle Vale will be redeveloped to become a specialist residential centre.
Deputy mayor Roz Gladden said the council had been "working hard to find the best possible way of continuing to support people who receive care".
"We absolutely understand that any proposed change is always difficult and we will work with those affected to make sure that they are fully supported through any transition period."