Bebington care home Edgeworth House ordered to raise standards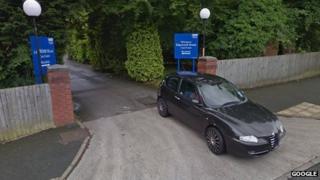 A care home has been ordered to make immediate improvements after several concerns were highlighted in an inspection.
Inspectors visiting Edgeworth House in Bebington, Wirral, found residents were being left unattended for long periods due to staff shortages.
Their report also raised concerns about cleanliness and record-keeping.
Parent company Four Seasons Health Care has received a formal warning from the Care Quality Commission (CQC).
Debbie Westhead, the CQC's deputy chief inspector of adult social care in the north, said: "Our inspection has exposed poor care delivered in ill-maintained conditions, and we have told the provider very clearly where improvements must be made.
"We have referred our findings to the local authority's environmental health team, and we are in close liaison with partner agencies to ensure the safety and welfare of people living at the home.
'Premises were unclean'
"If we find that Four Seasons is not making enough progress, we will consider using our legal powers further to protect the people who live there."
Concerns raised during the unannounced inspection in July included evidence of "safeguarding incidents" having occurred at the home, which is mainly for the elderly, that had not been notified to CQC, as required by law.
Inspectors also found parts of the premises were unclean, and the home had not been sufficiently adapted to enable disabled people to be as independent as possible.
Jennifer Young, director of operations for Four Seasons Health Care, said: "We are deeply concerned and very sorry at the failings uncovered during the CQC inspection.
"We have put in place a comprehensive action plan that has been agreed by the CQC and this is being closely supervised by our regional management team, who are liaising closely with the CQC and the local authority social services team by providing weekly progress reports."