Parking permit charge plan for Liverpool residents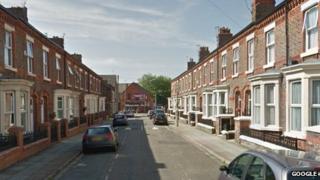 Residents with more than one car face being charged for parking permits under plans to cut council subsidies.
Liverpool City Council said the scheme would initially be adopted on matchday parking zones around Anfield and Goodison Park.
A consultation will begin on Thursday for annual charges of £40 for a second permit, £60 for a third and £100 thereafter.
The proposal is aimed at meeting £156m budget cuts, said the council.
'Fairer system'
Councillor Malcolm Kennedy said: "The city council heavily subsidises reserved parking places and we need to make sure these schemes start to pay for themselves."
The permit scheme currently costs the council about £850,000 a year.
---
The proposals include:
A £40 annual charge for visitor permits, limited to one per household, but is free if no resident permit has been applied for
One £50 a year permit for businesses that regularly require a vehicle
Temporary permits for contractors and other traders to park in residents' bays outside the city centre, with a daily permit of £6 and a weekly permit of £35
---
"We think, by providing the first permit for free for residents and then introducing charges to people who want further permits, we can deliver a fairer system," Mr Kennedy said.
The proposals were put forward because the council must make £156m budget cuts over three years.
In addition to new permit charges, football parking zones will also see charges introduced, under the plans.
Anyone parking in on-street bays around Anfield and Goodison Park will be required to pay a charge of £6, payable by mobile phone.
Cash generated under the proposals would contribute to the costs of "running, maintaining and administering" the permit scheme, the council said.