Second meningitis case at Liverpool Hope University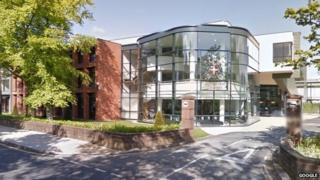 A second case of meningitis has been confirmed at Liverpool Hope University, three weeks after an 18-year-old student died from the infection.
A male student, also 18, has fallen ill at Hope Park Campus, where Alisha Bartolini was found dead on 1 November.
Students living in the Austin Hall building at the campus have been given antibiotics as a precautionary measure.
They have also been invited to a vaccination session on Friday, Public Health England (PHE) confirmed.
A statement from PHE said the student is being treated in hospital and only people who have had prolonged close contact with him are at a "slightly increased" risk.
"Meningococcal C disease is a rare but life-threatening infection that occurs mainly in children and young adults," said Dr Joanna Cartwright, of PHE's Liverpool centre.
"The meningococcal bacteria can be carried in your nose without causing any harm. Antibiotics clear it from your nose so you can't pass it on to others and vaccination will give long term protection."
A university spokesman said: "The welfare of our students is our priority. We are continuing to work closely with Public Health England and are following their advice.
"We are ensuring that all staff and students are informed of the situation and receive the appropriate support, reassurance and advice."