Sean Cottrell jailed for shaking baby son so hard it caused bleeding to his brain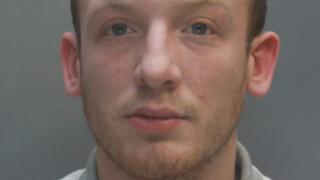 A man has been jailed for 11 years for shaking his six-week-old baby son so hard it caused bleeding to the brain.
Sean Cottrell, 22, of Park South Road in Prenton, Wirral was arrested in July and convicted of grievous bodily harm with intent in November.
Liverpool Crown Court heard Cottrell had pulled and twisted the boy's legs, squeezed his middle and shaken him.
Judge Robert Warnock described Cottrell's actions as a flagrant abuse of power and trust.
He also said it was an exceptionally serious and sad case.
It is not yet known if the injuries will cause any lasting damage to the baby.