Rare jewellery stolen from Liverpool house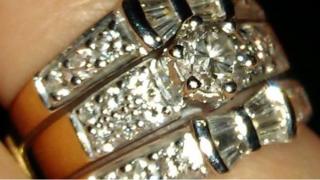 Dozens of rare items of jewellery have been stolen from a house in Liverpool.
Merseyside Police has just released details of the burglary, which happened at a house in Chelwood Avenue on 7 January.
Around 25 items of rare and distinctive jewellery were taken - including rings, bangles and diamonds - that are almost impossible to replace, police said.
Det Insp Ian Warlow said the collection included "extremely rare and distinctive items from Pakistan".