Scott Coleman: Liverpool fugitive arrested after 12 years on the run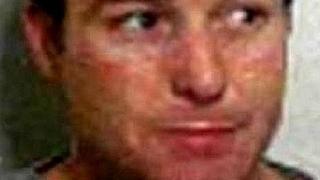 A suspected drugs trafficker from Liverpool has been arrested in Amsterdam after 12 years on the run.
Scott Coleman was charged with possession with intent to supply almost 7lbs (3kg) of heroin in Aberdeen in 2003, but fled while awaiting trial.
The 40-year-old, from Walton, was placed on an international most-wanted list seven years ago and was previously thought to have fled to Spain.
He was arrested close to Amsterdam Arena, the National Crime Agency said.
The BBC understands he presented a false Irish passport and refused to reveal his true identity when confronted by Dutch officers.
'No safe haven'
Hank Cole, head of international operations for the NCA, said: "We know Coleman was in Spain for a while but like many fugitives he wrongly believed he could evade capture by moving around.
"There is no safe haven for fugitives. The NCA will continue to work closely with our law enforcement partners across the world to pursue these individuals and return them to the UK to face justice."
Coleman is due to appear in an Amsterdam court on Monday when extradition proceedings will begin.
He is the 65th fugitive to be located from 76 publicised through Operation Captura - a multi-agency initiative involving Crimestoppers, the NCA and the Spanish authorities.