Ex-deputy Liverpool mayor Paul Brant in return to politics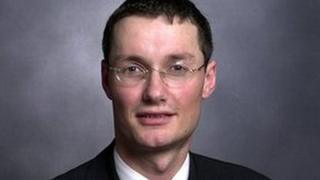 A former deputy mayor of Liverpool who resigned as a councillor when he was given a police caution for possessing drugs is returning to politics.
Paul Brant resigned as councillor for Riverside in 2013 after the caution for possession of Class A drugs.
The 45-year-old was in charge of the city's finances when he stepped down.
The barrister is bidding to regain a seat on Liverpool City Council as a Labour councillor along with Peter Clarke in the Fazakerley ward.
Mayor of Liverpool Joe Anderson said of his former deputy's comeback: "When someone breaks the law there are always consequences.
"Paul made a mistake and paid the price, it was something he deeply regrets.
"I believe that he has learnt from that mistake and it should not stop him serving the city he loves."