Abandoned Southport amusement arcade baby's mother found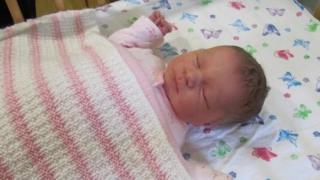 The mother of a newborn baby girl who was abandoned inside an amusement arcade toilet block has been found.
Police said she was discovered in Merseyside.
The infant, who was described as safe and well, was found inside the disabled toilets at Silcock's Amusement Arcade on Neville Street, Southport at about 19:00 on Thursday.
It is thought the baby girl's birth was unsupervised and there had been concerns about her mother's health.
The child is being looked after at Ormskirk Hospital, Lancashire, where staff have named her April.
Supt Claire Richards, from Merseyside Police, said: "I would like to thank the local community, the online community and the media for their assistance in this matter."