Suspected arson at Liverpool hospital A&E investigated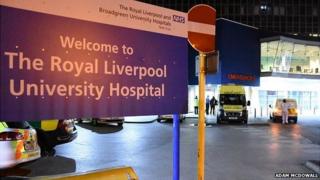 A fire in the toilets of a hospital accident and emergency department is thought to have been started deliberately, police said.
Merseyside Fire & Rescue Service (MFRS) was called to the Royal Liverpool University Hospital at 20:00 BST on Monday, with three engines attending.
A spokesman said the ground floor fire was small, but it created "significant smoke". No injuries have been reported.
An investigation into the cause of the fire is ongoing.