WW1 bomb found in garden in Walton, Liverpool by gardener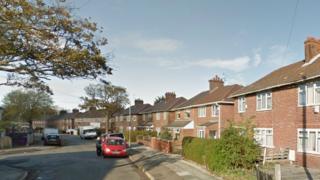 An unexploded World War One bomb discovered in a garden in Liverpool has been "safely detonated" in a nearby park, said police.
Police said a gardener found the device at a property on Byng Road, Walton at 16:20 BST on Friday and 20 homes were evacuated.
It was moved to Walton and Clubmoor recreation ground where it was made safe in a controlled explosion three hours later.
All residents have now returned home.