Joe Anderson bids to become Liverpool City Region Metro Mayor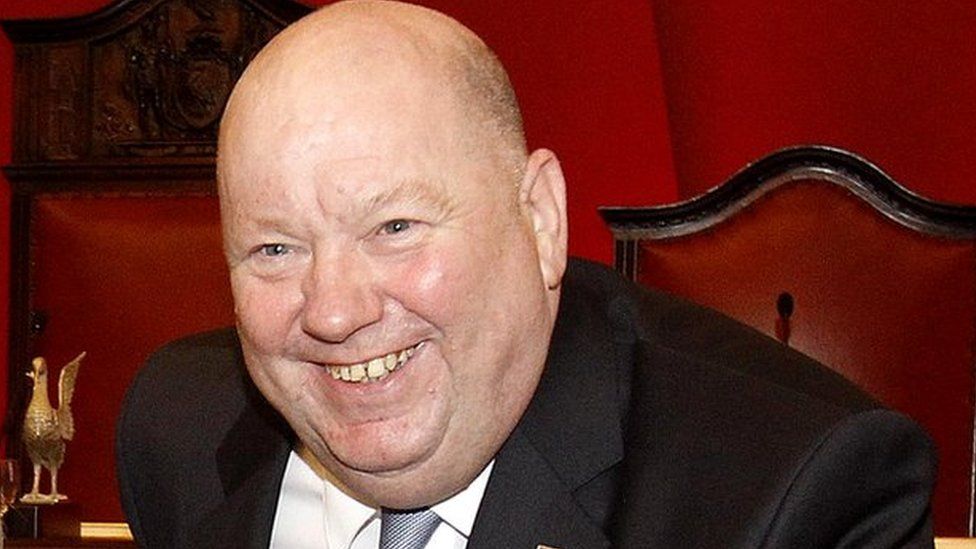 Liverpool Mayor Joe Anderson has launched his bid to become metro mayor of the Liverpool City Region.
Elections for the role will be held next year.
The area covers five Merseyside councils - Liverpool, St Helens, Knowsley, Sefton and Wirral - as well as Halton in Cheshire.
The metro mayor will oversee decisions on four key policy areas - economic development, transport, employment and skills, and planning for development.
Labour Party members across Merseyside will select their candidate later this year.
Mr Anderson was first elected as Mayor of Liverpool in 2010, having previously been leader of the council for two years.
Before that he led the then opposition Labour group since 2003.
Claire Hamilton, Merseyside Political Reporter
Joe Anderson, who earlier this month was comfortably re-elected as Liverpool's mayor, wants to take on responsibility for four other areas of Merseyside as well as Halton in neighbouring Cheshire.
Whoever is selected by Labour's members - and it could be a very tough choice for those who are close to those involved - will then go on to contest the election against candidates from other parties next May.
Mr Anderson said he was hoping to bring business investment to all the boroughs in the Liverpool City Region by creating Mayoral Development Zones.
The metro mayor will help to oversee £900m of public services across Merseyside and Halton under a 30-year devolution deal.
Rotheram and Anderson are the only two Labour candidates who have so far publicly declared they want the job.
Wavertree MP Luciana Berger is still considering whether to throw her hat into the ring.