Drive-by paintball attack injures man in Liverpool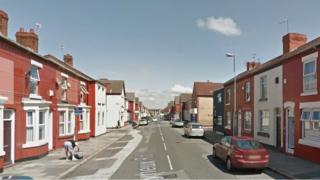 A man has been shot in the face in a drive-by paintball attack in Liverpool, police said.
A car pulled up beside the 22-year-old pedestrian on Saturday evening and he was allegedly hit with a paintball gun.
He suffered an eye injury following the incident in Molyneux Road, Kensington, and was taken to hospital.
Merseyside Police is searching for the driver of a silver VW Golf and urging witnesses to get in touch.