'Helen's Law' to deny unrepentant killers parole backed by MPs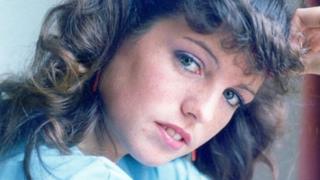 MPs have voted in favour of a new "Helen's Law" to deny killers parole if they will not reveal where victims' remains are.
They gave early support for a bill after a debate and there will be now be second reading before it is made law.
Ian Simms was convicted of the murder of Helen McCourt, 22, in Billinge, Merseyside, in 1988, but has never said where her body is.
Her mother Marie McCourt said she had lived a 30-year "nightmare".
The "Helen's Law" bill has received the backing of 340,000 people.
Mrs McCourt said: "To take a life is bad enough, but to then hide the body and refuse to disclose where it can be found is an act of pure evil."