Liverpool's plan to cut library services scrapped after Budget injection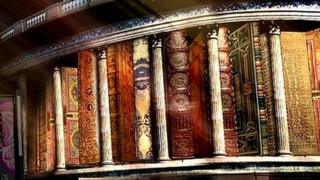 Libraries in Liverpool which had faced closure have been given a reprieve following new government funding, the mayor has announced.
Liverpool City Council had proposed to cut £1.6m from library services as part of its wider plans to save £90m.
But Mayor Joe Anderson said the need to cut library spending had gone after Chancellor Philip Hammond announced a social care funding boost on Wednesday.
Liverpool is to receive an extra £27m over three years for adult social care.
In his Budget speech, Mr Hammond announced £2bn for social care services across England.
'Genuinely heartbreaking'
The government had been under pressure to offer more resources, with council leaders warning the entire system stands on the "brink of collapse" without an immediate cash injection and a commitment to a long-term funding solution.
Liverpool is to be given £14.39m in 2017-18, £8.48m in 2018-19 and £4.18m in 2019-20.
As a result of this cash injection, the need to make savings elsewhere in the council's budget is reduced, said Mayor Anderson said.
He added: "Liverpool has had to reduce spending on an unprecedented scale - £330m since 2010 and another £90m over the next three years.
"The Chancellor has given us a small bit of breathing space which means we can review some of the cuts we were proposing - and top of that list is our library service."
He said it was "genuinely heartbreaking" that the council had had to consider cutting libraries which "make up the fabric of our society".
Mr Anderson added: "[This funding] is a one-off settlement so questions still remain about what happens beyond 2020."