Killers 'should be supervised for life', campaigner says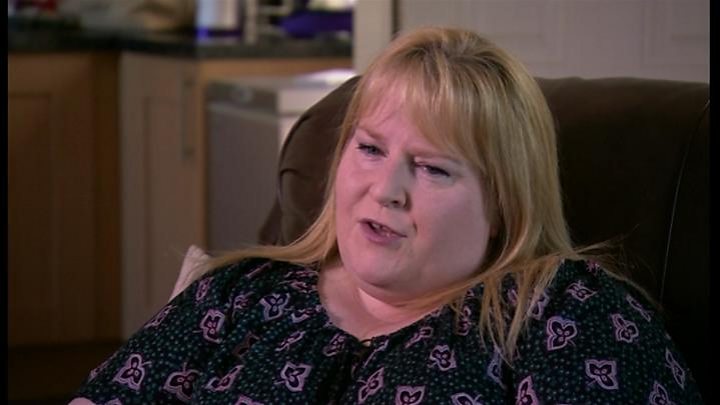 A woman whose husband was murdered has called for killers to be permanently supervised after their prison release.
David Irwin died in 2002 after Stuart Pickett broke nearly every bone in his face in an attack.
Pickett was monitored by the Probation Service after his release four years ago, following a 10-year imprisonment.
Helen Hill, from Halton, Cheshire, said she was "nervous" on hearing he would no longer be supervised due to "good behaviour".
The government's current policy says supervision of criminals with a life licence may be cancelled "after a minimum of four years of trouble-free existence in the community".
"I already have to tolerate that [Pickett] lives a very short distance from our family but now he is going to be unmonitored," Mrs Hills, who has since remarried, said.
"You feel like you're actually the one who has committed the crime because your area becomes very small and you avoid going to certain places because you could run into him."
She has launched a petition calling for the Justice Secretary Liz Truss to amend the current policy for supervision.
"I personally feel [murderers] should be monitored for the rest of their life - I'm not saying every week, I'm saying once a month if they could report to someone."
She added: "It not just for me but for victims' families and for the general public because this person is a murderer - it wasn't a small crime, he took my husband's life - he savagely and brutally killed him."
A spokeswoman for the Ministry of Justice said: "The independent parole board direct the release of life sentence offenders only when they have completed their minimum custodial term and following a full risk assessment.
"On release, these offenders will be on licence for life and subject to supervision and a strict set of conditions."
She added they could be recalled to jail if licence conditions and supervision requirements were breached.