Warrington green belt set for 9,000 new homes under council's new plan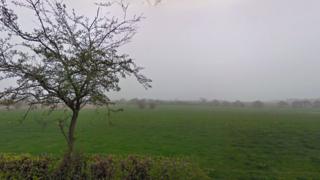 Plans to build more than 9,000 homes on green belt land around Warrington over the next 20 years have been revealed.
In 2014 Warrington Borough Council said 12,000 homes should be built, with none of them being on green belt land.
But a developer successfully challenged the council in the High Court, forcing the local authority to think again.
Now 24,774 homes will be built under the borough's new target, including 9,345 on green belt land. Appleton is set for 7,200 of these new properties.
'Massive concession'
Council leader Terry O'Neill said: "These proposals are the result of months of careful and considered planning, with a focus on delivering a sustainable future for Warrington.
"Most of the proposed sites are in urban areas, while the vast majority of our green belt will be saved and maintained for the next 30 years."
Liberal Democrat councillor Bob Barr said the plan represented "a massive concession of green belt".
"People across the town accept the town is going to have to grow," he added, "and we are going to need to fully understand the reason for these numbers."
A public consultation is due to begin on the plans next week.
The final proposals will go before a government inspector at a public inquiry.
---
Where will the new homes go?
7,200 homes would be built in a new "garden suburb" on green belt farmland near the M6 Lymm interchange at Appleton under the new proposals
5,900 on land southwest of Warrington, near the River Mersey. Of these 1,800 would be in the green belt
1,190 in existing villages including Lymm, Culcheth and Burtonwood
---