Cheshire police official appointed despite nepotism concerns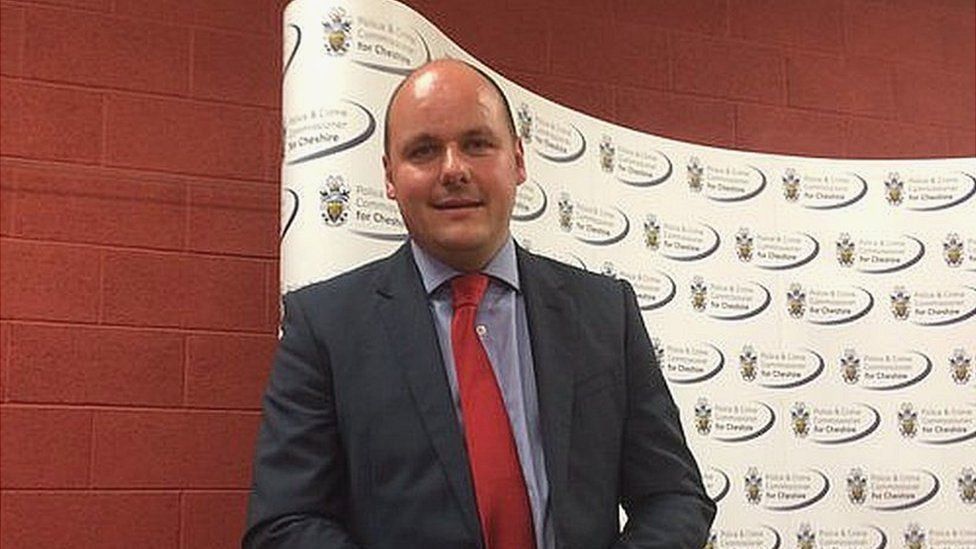 A police official has been appointed to a £75,000 role despite accusations of nepotism.
Cheshire's police and crime commissioner David Keane admitted knowing his new chief of staff, Peter Astley, from a former job.
Councillors on the police and crime scrutiny panel refused to endorse Mr Astley in a recent meeting.
But he was appointed to the role despite their concerns, with Mr Keane praising him as "dedicated".
The commissioner defended the appointment, saying the panel's recommendation went "against the outcome and findings of a robust recruitment exercise".
Mr Astley was a senior manager at Warrington Borough Council until taking voluntary redundancy in March.
Mr Keane had been a senior cabinet member at the same authority, where he remains a Labour councillor.
Mr Astley's new role will see him running the police and crime commissioner's office as his most senior member of staff.
Cheshire's cross-party police and crime panel, which scrutinises the work of the commissioner's office but cannot veto his decisions, questioned Mr Astley in a hearing in Winsford.
Addressing Mr Astley directly, Conservative councillor Andrew Dawson said people may think "the only reason you got this job is that you worked with Councillor Keane before".
Mr Astley replied: "It's a small world. There is a strong possibility that whoever got this job in Cheshire would have known somebody within this process."
Mr Dawson claimed there was "a heck of a difference" between Mr Astley's previous job and his new role.
But Mr Astley insisted he did not consider his new job to be "a step up".
Announcing the appointment, Mr Keane said his colleague would be "a great asset to the team" and would "make a real difference" to his goals for policing in the county.
Howard Murray, chairman of the police and crime panel, told the BBC he and his fellow councillors had "great experience and knowledge of policing" but said the panel's powers were limited by legislation.
Mr Astley's salary has been reduced from the £95,000 pay packet earned by his predecessor.