Unesco award for refugee doctor who treats Afghans via Skype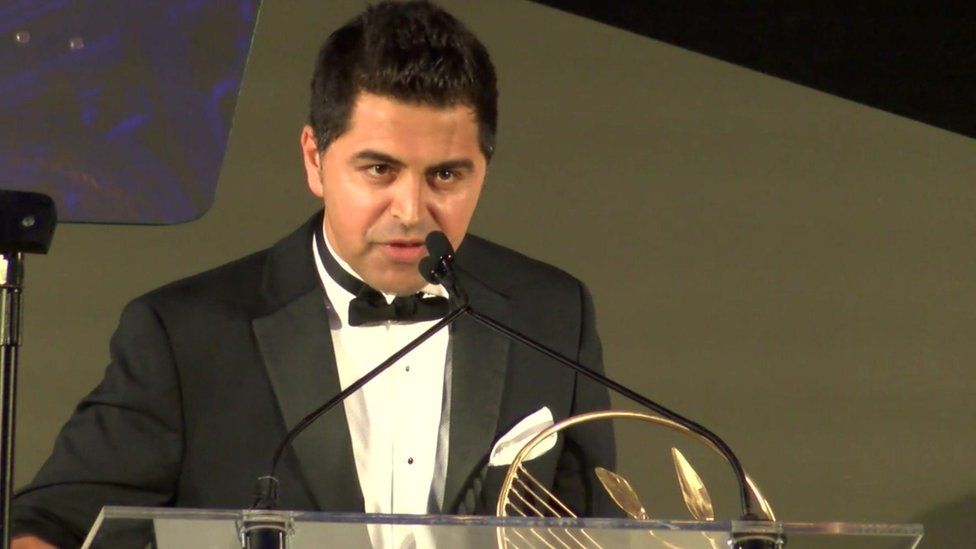 A refugee who escaped to the UK from war-torn Afghanistan has received a Unesco award for his scheme providing medical help to people in war zones.
Dr Waheed Arian founded a charity where volunteer doctors use Skype and social media to advise medics in conflict areas like Syria.
Dr Arian, who fled when he was 15 and now lives in Chester, said he was "humbled" to win the Global Hope award.
The radiology specialist was one of 10 people given the award in New York.
His ambition was rooted in his childhood experiences in Kabul, where he grew up amid fighting between the Soviet-backed communist government and Muslim fighters known as the mujahideen.
Dr Arian, who works at Aintree University Hospital in Liverpool, said the award is "for all the volunteers and supporters" who have made the Teleheal scheme "a lifesaving organisation".
"We see parents thank doctors who they will never meet for helping save their son or daughter. For us, that is all the reward that we need," he said.