Warrington judge's 'whistleblowing' court bid fails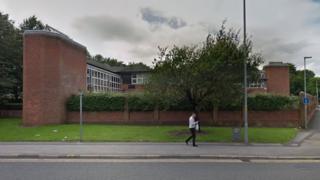 A "whistleblowing" judge who says she was bullied after speaking out about government cuts has lost a legal fight to have her claims aired at a tribunal.
District Judge Claire Gilham claimed she was "treated detrimentally" after raising concerns about "systemic failings" in the court administration.
Ms Gilham, who sat at Warrington County Court, wanted to make a whistleblowing claim against the Ministry of Justice.
But her efforts have failed following a Court of Appeal hearing.
The senior magistrate had hoped three judges at the court would make a ruling clearing the way for her case to proceed to an employment tribunal.
However, the court heard that judges are not afforded the same legal protections given to whistleblowers under employment legislation because they are not classed as "workers".
Ms Gilham argued against those rules, but Lady Justice Gloster, Lord Justice Underhill and Lord Justice Singh dismissed her challenge on Thursday.