'Illegal' fox hunt investigated by Cheshire Police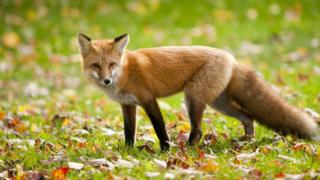 Reports of an illegal fox hunt in Cheshire are being investigated by police.
Cheshire Police said it was examining footage of a hunt organised on 26 December in Allostock near Knutsford.
Wildlife campaigners Cheshire Against The Cull said they have been passed photographs of a fox that was allegedly torn apart during the hunt.
The force said detectives and wildlife officers were investigating an alleged breach of the Hunting Act.
The 2004 act bans the hunting of wild mammals with dogs in England and Wales.
Anyone with video or images of the hunt is urged to contact the police.