New Year Honours 2018: Professor Janet Beer made a dame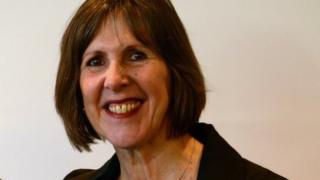 The vice-chancellor of the University of Liverpool has been made a dame in the New Year Honours list.
Professor Janet Beer, who took up the post in Merseyside in 2015, has been recognised with a DBE for her services to higher education and equality.
She said she was "thrilled and honoured" by the recognition which she said was down to "teamwork".
"It is very exciting but I don't think it will get me an upgrade on the aeroplane", she joked.
Beatles drummer Ringo Starr's knighthood - which comes 20 years after Sir Paul McCartney received the same honour - was leaked before the New Year Honours announcement.
'Transformative'
Professor Beer said she was especially pleased that her work on equality and diversity, helping young people gain access to university, had been recognised.
"I've always believed higher education is transformative. It transformed my life. I was the first in my family to attend university.
"It opened up my life to opportunities and I've worked hard to make sure university is open to those who have the capacity to benefit from it."
Professor Beer, who was formerly vice-chancellor at Oxford Brookes University, is president of Universities UK (UUK) and also a trustee of the British Council.
She was also appointed as an advisor on higher education for the Liverpool City Region by metro mayor Steve Rotheram in June.
She said her family was delighted for her to be included in the New Year Honours.
"You get the letter and then you write back saying, 'yes please'. But I've only just been allowing myself to think about [the recognition and title] now as I tell family and friends.
"I will be Dame Janet but my husband doesn't get a title unless I start calling him Buttons," she added.