Arrowe Park doctor sacked over sexual harassment claims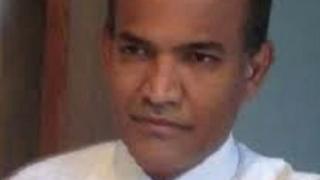 A hospital consultant has been sacked after being accused of sexually harassing junior doctors, the BBC has learned.
Dr Palaniappan Saravanan, a cardiologist at Arrowe Park Hospital in Wirral, has been dismissed for gross misconduct.
Details of the allegations emerged in minutes of an NHS meeting seen by the Health Service Journal.
The General Medical Council has launched an investigation.
However, the doctors who made the complaints have not taken the matter to the police.
A spokesman for Wirral University Teaching Hospital NHS Trust said: "We can confirm that Dr Saravanan has been dismissed for reasons of gross misconduct, accordingly the matter has been referred to the General Medical Council.
"As individuals declined police involvement, no official crime report was made.
"The trust however continues to offer its reassurance should any individual it works with wishes to pursue this matter further and that these allegations are not time sensitive in nature."