Knowsley Council parks sale: MPs call for rethink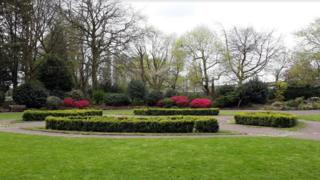 Three Labour MPs have called for a rethink of a council's proposals to sell 10% of its parkland.
Knowsley Council cabinet approved the scheme after the council's scrutiny committee asked for a review.
But Knowsley MP George Howarth, Marie Rimmer, St Helens South, and Maria Eagle, Garston and Halewood, said it has "key questions" which need answers.
Council leader Andy Moorhead said the issues raised by the MPs are already being explored in greater detail.
The Merseyside MPs question the Labour-led authority's assertion it can put £40m from the sale of land into a charitable trust which will run the borough's parks over the next 15 years.
They said: "It is clear that there now needs to be extensive due diligence to confirm how such a sum could be generated and whether it would be sufficient."
---
Analysis: Claire Hamilton - Political Reporter, BBC Radio Merseyside
This is a significant intervention from Knowsley's Labour MPs.
For the first time in my memory they are publicly questioning a decision made by the Labour council.
Usually, MPs tend to leave hyper local decisions to councillors if they're of the same political party.
However, on this occasion it seems their constituents' concerns about the parks plan may have pushed them to act.
Local elections are coming up in May, and opposition party campaigners have told me they are convinced this issue could prompt some council seats to change hands.
---
The MPs also query whether adequate consultation has taken place especially with trade unions on the issue of jobs.
Mr Moorhead said: "I would encourage MPs and anybody else with an interest to look at the reports which were produced as part of our recent scrutiny process, as we have already been able to offer clarity on some of the concerns raised."
The council said the sale would protect the remainder of its parks from government funding cuts "forever".
It said funding green spaces would end in March 2019 and it could no longer afford the £1.3m annual cost.