Alfie Evans: Life support appeal outcome deferred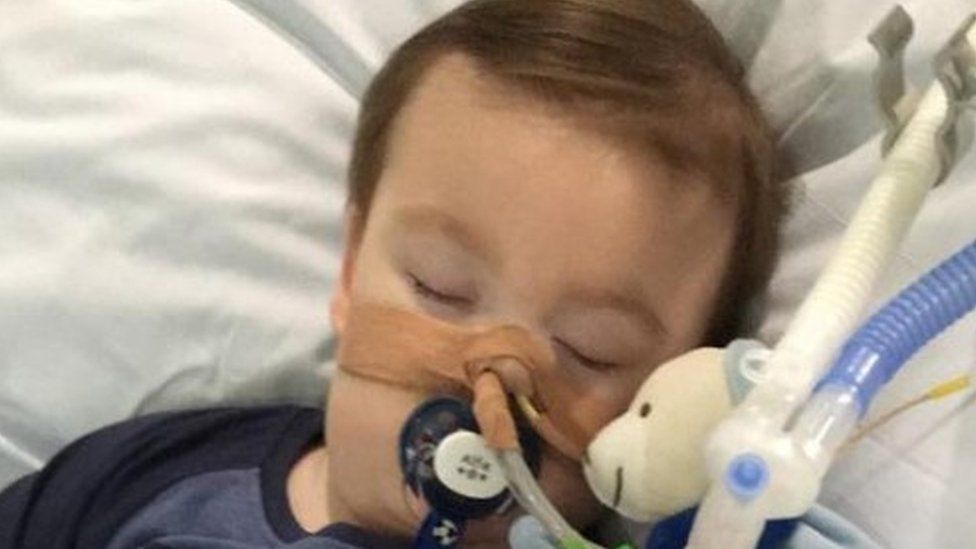 The family of ill toddler Alfie Evans will have to wait to find out if an appeal will be granted against a ruling to remove his life support.
Three judges will hear an appeal from the parents of the 21-month-old, who has a mystery illness, but judgement will be handed down at a later date.
Alfie's parents, Tom Evans and Kate James from Bootle, Merseyside, want to take him abroad for treatment.
Their request for an adjournment to the hearing has been refused.
Stephen Knafler QC, from Alfie's parents' legal team, had asked judges to delay the hearing for about two weeks.
He said an "appropriate time for parental reflection" was needed.
The appeal judges refused and said the hearing would go ahead, but they would deliver a ruling at a later date after analysing argument.
Mr Knafler said the state was "interfering" with parental choices in a "fundamental way".
"The parents aren't requesting Alder Hey to provide a different form of treatment," he said.
"What they want is simply to take Alfie away to another hospital."
The court was also told the family could arrange for Alfie's transportation to Rome in the "very near future".
Alder Hey Children's Hospital argued that continuing to treat Alfie was "unkind, unfair and inhumane".
At the High Court last month, Mr Justice Hayden said he accepted medical evidence which showed further treatment was futile.
He said: "Alfie's need now is for good quality palliative care."
Related Internet Links
The BBC is not responsible for the content of external sites.