Liverpool £50m cruise liner terminal plan approved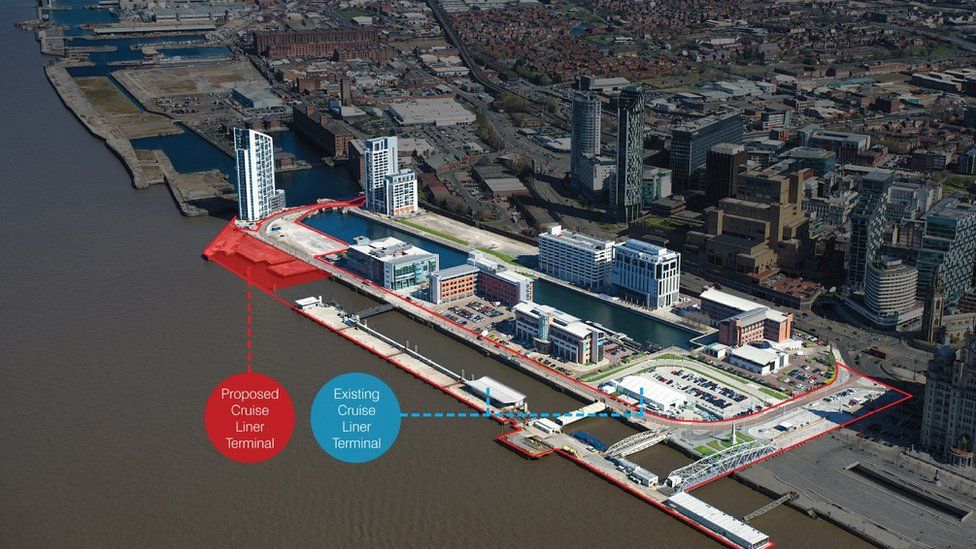 Liverpool has approved plans for a new £50m permanent cruise liner terminal.
Princes Jetty on Princes Parade will be demolished to make way for the new facility, which will be built on a suspended deck on the River Mersey.
The site will be able to accommodate the world's largest super liners, a Liverpool City Council spokesman said.
The authority's head of city assets Angie Redhead said it could "create thousands of new jobs" and attract "thousands more visitors".
More than 60 vessels carrying about 120,000 passengers and crew used the existing terminal at Princes Parade in 2017, the council said.
The new passenger and baggage facility will include passport control, a lounge, café, toilets, taxi rank and vehicle pick up point.
Alongside the £50m to fund the project, the council said earlier a further £32m would be set aside for upgrading the A565 to support the new terminal and a £20m link road to extend Leeds Street to the waterfront was also planned.
Ms Redhead said it is "a major step forward" for "one of the city's most important regeneration schemes", which will boost the local economy by welcoming "the next generation of super liners all year round".
Following the approval of outline planning permission, the final design will be subject to further assessment.
Plans for a terminal in the Cunard Building were scrapped in 2014, because of an estimated cost of up to £15m.
Related Internet Links
The BBC is not responsible for the content of external sites.