School hopes to build replica of Shakespeare's Globe Theatre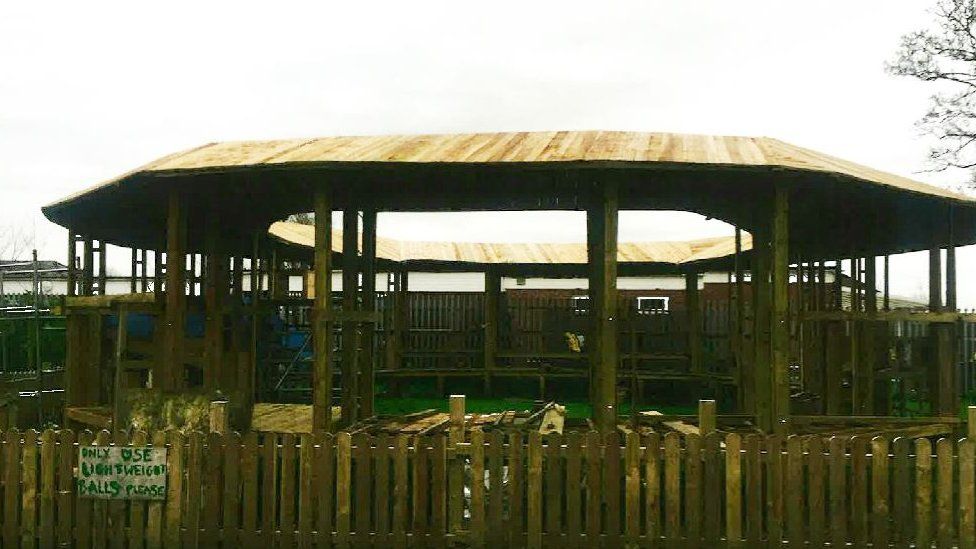 A Merseyside school wants to build a replica of Shakespeare's Globe theatre to house 120 people.
St Margaret Mary's Catholic Junior School in Roby has submitted plans to Knowsley Council for a timber theatre.
A report that will be voted on by the council's planning committee next week recommends that councillors support the plans, with some work having already taken place on the site.
It will have three tiers of seating for plays, lessons and after-school clubs.
The report encourages councillors to support the application despite the "quirky" appearance of the design.
However there has been some opposition, with concerns that it could be noisy late at night or a fire hazard.
Many of William Shakespeare's plays were first performed at London's Globe Theatre, which was built in 1599 and destroyed by fire 14 years later.
The new Globe Theatre was opened in 1997 a few hundred yards from its original site in Southwark.
That theatre will be built close to the site of the only purpose-built playhouse in the country outside the capital in Elizabethan times.
It is expected to be open in April 2020, with construction starting later this year.
Related Internet Links
The BBC is not responsible for the content of external sites.