Chester Zoo opens new 15-acre wildlife reserve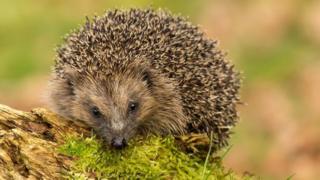 Chester Zoo has opened a new nature reserve aimed at providing threatened wildlife with a protected habitat.
The 60,000 sq m (15 acre) park, next to the main zoo, will be free to enter.
The site is already home to a variety of species including kingfishers, hedgehogs and harvest mice.
Conservationists have spent two years restoring the former agricultural land, which will now boast meadows, ponds, beetle banks, log piles, trees and a reed bed complete with a viewing hide.
Chester Zoo first built a small nature reserve in 2013 and this new area represents a 600% expansion.
It means new and larger protected habitats for vulnerable species as well as a bigger community space.
Part of the reserve has now been designated as a Local Wildlife Site for the important plants, birds and invertebrates.