Southport care home boss jailed for £4m fraud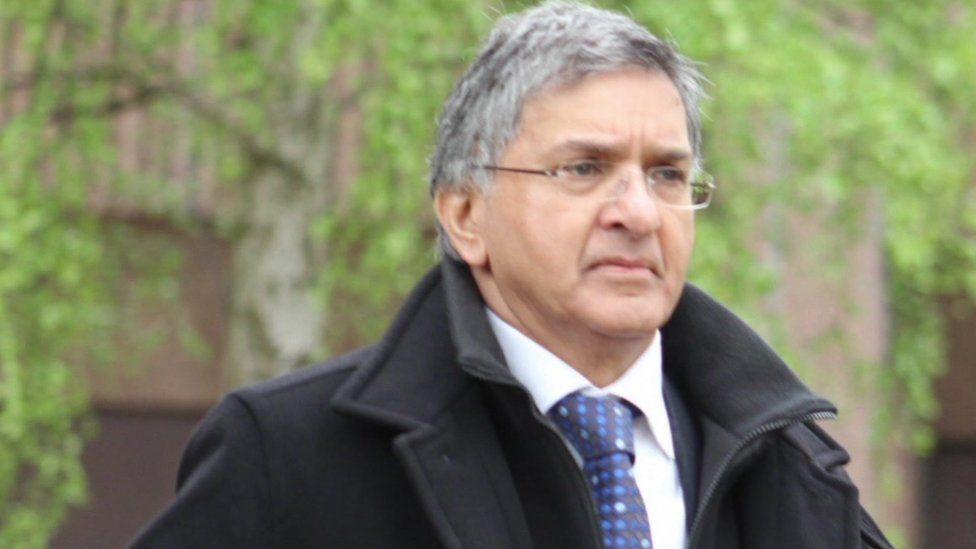 A "despicably greedy" care home owner who preyed on wealthy, elderly residents to fund a lavish lifestyle has been jailed for 21 years.
David Barton, 64, conned residents of Barton Park nursing home in Southport out of more than £4m over 16 years.
Judge Steven Everett told Liverpool Crown Court it was the "most brazen" case of fraud he had ever seen.
Barton was convicted of a string of charges including conspiracy to defraud after a trial which lasted a year.
Rosemary Booth, 69, who was the home general manager, was jailed for six years after being convicted of three counts of conspiracy to defraud.
The court heard Barton bought several homes and a fleet of expensive cars including four Ferraris and two Rolls Royces.
Sentencing, Judge Everett said he was "despicably greedy man".
"I am quite sure the person you care for most is yourself, not even your family, with an insatiable appetite for fancy cars and building your property empire."
He added: "I am struggling to remember anyone as dishonest as him, as morally bankrupt as him."
Described as Barton's "eyes and ears" in the care home, Booth helped turn residents against their families, the court heard.
The judge described her as an "enthusiastic conspirator" in the fraud.
"What is terrible is to have to sentence a 69-year-old woman of previous good character," he said.
"But I remind myself you did terrible things."
Over a 16-year period from 1997 to 2013, Barton groomed six wealthy and vulnerable residents, who were mostly recently-widowed women, before draining their bank accounts, said prosecutors.
The court was told he isolated victims from family and previously-trusted acquaintances and got them to sign over control of their finances.
One victim Patricia Anderson Scott, the widow of former Everton FC chairman Bill Scott, had £1.4m stolen.
Barton also targeted multi-millionaires Katie and Gordon Willey, hiring a life coach and psychic consultants to "make spells" to "banish" their family.
Barton made a fraudulent claim for £10m he said was owed to him after Mrs Willey died.
Booth, of Hesketh Drive, Southport, and Barton, of Oxford Road, Southport, were convicted on 11 May following a 12-month trial - the longest in the history of Merseyside Police and Liverpool Crown Court.
Barton was convicted of four counts of conspiracy to defraud, one count of fraud, three counts of theft, false accounting and transferring criminal property.
He was disqualified from being a director for 15 years.
Bookkeeper Kiria Hughes, 42, of Lulworth Road, Southport, admitted fraud and false accounting and was sentenced to eight months in prison, suspended for a year.
Correction 17 July 2018: This story was updated following revised information published by Merseyside Police to make clear Barton targeted six residents from 1997 to 2013, while Booth was involved in three crimes over a shorter time period.
Related Internet Links
The BBC is not responsible for the content of external sites.