Sex offenders to be housed in jail opposite primary school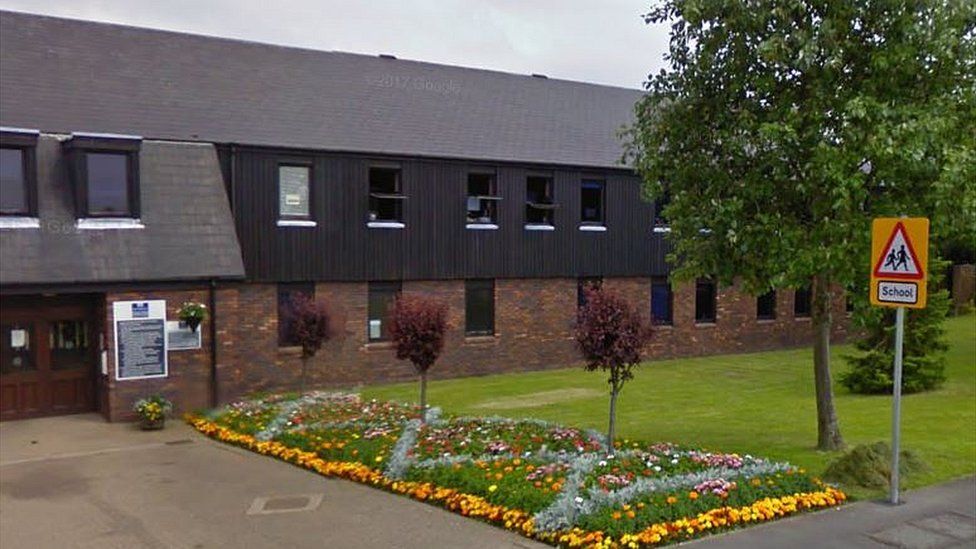 Parents have threatened to remove their children from a primary school after a decision to house sex offenders at an open jail opposite.
The Ministry of Justice (MoJ) has said the men will be sent to HMP Thorn Cross near Warrington, Cheshire, by the end of the year.
The school's head teacher said she was "deeply concerned" and parents have spoken of their "outrage".
The MoJ blamed a rise in the number of convicted sex offenders for the move.
The prison is opposite Appleton Thorn Primary School, which is five miles from Warrington.
Parents have told the BBC that they may switch schools and some whose children are due to start in September have now applied for other schools.
One mother-of-four said: "I don't like the idea of sex offenders being in the community.
"The prisoners do roam freely - they do catch the bus."
Appleton Thorn Primary School head teacher Zoe Jones: "I am deeply concerned by this change in category of prisoner at Thorn Cross open prison, having been given assurances in the past that no sex offenders would be placed here.
"This news has come completely out of the blue and the school was not consulted."
Former councillor Dorothy Edwards, 79, who has lived in Appleton Thorn for nearly 50 years, said: "I think this is a dreadful decision.
"This prison is just 20 yards from the school and parents at the school are worried about their children's safety.
"Prisoners there have their own keys to their rooms and are allowed out to catch the bus to work or for education while children arrive at the school."
Cheshire's Police and Crime Commissioner David Keane also said he had "serious concern" about the decision.
A Prison Service spokesperson said: "Under this government more sex offenders are being convicted and going to prison, and spending longer there.
"The ability to test men in open conditions as they approach the end of their sentence is a critical step in this.
"Anyone who is transferred to open conditions must pass a strict risk-assessment and can be recalled to tougher closed conditions at the first sign of any concern."
Related Internet Links
The BBC is not responsible for the content of external sites.