Merseyside Police chief defends stop-and-search powers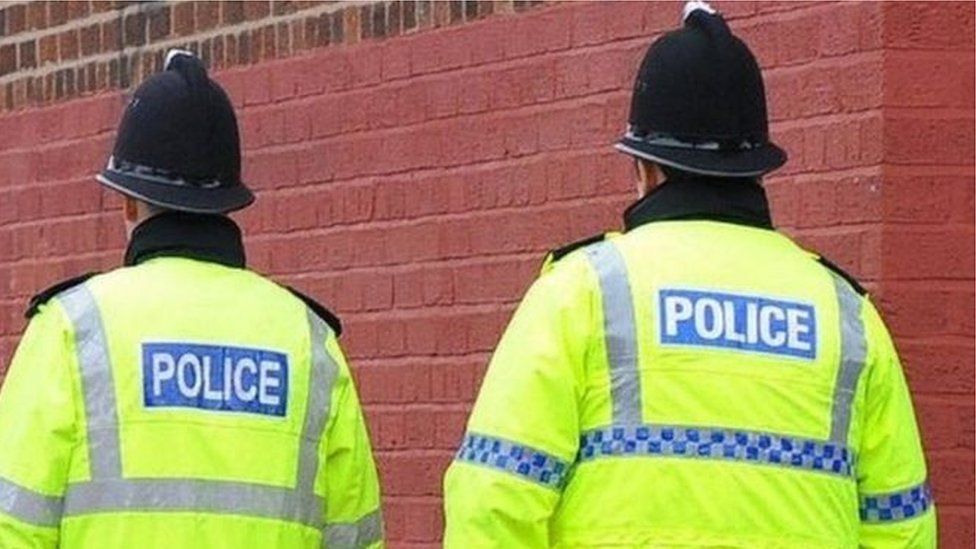 A drop in the use of stop-and-search has fuelled an increase in violent crime, a chief constable said.
Speaking to The Times, Andy Cooke said his Merseyside force had increased the tactic in response to a rise in gun and knife attacks in the region.
The use of stop-and-search has almost halved to 304,000 a year since 2015, but Merseyside has bucked the national trend.
"It is about disruption and putting the fear back on criminals," said Mr Cooke.
Nationally young black men are about four times more likely to be stopped than their white counterparts.
But Mr Cooke said stop-and-search was "about criminality not race".
There has been a 16% increase in violent crimes in Merseyside between September 2016 and 2017 with an increase in more than 200 offences of knife crime per year from 2014 to 2017, according to Home Office figures.
The region had 91 recorded shootings over the 2016-17 financial year which resulted in 34 injuries and four deaths.
The previous 12 months saw 61 shootings and two deaths.
The area also had ten "Tier One" gangs - the most dangerous and with the greatest geographical reach - last year.
The chief constable said his officers are now being encouraged to use stop-and-search powers while the use of the tactic has almost halved in England and Wales in the last three years to 304,000 - having peaked at 1.5m in 2008 and 2009.
Mr Cooke - the National Police Chiefs Council's lead on organised crime - said the force is doing an average of between 900 and 1,000 a month. He said about 95% of the searches are conducted on white Europeans who are responsible for the majority of the area's crime.
He said it was wrong to think of the strategy as discriminatory but rather as "disruption" to individuals causing the most harm, damage or violence in communities and "putting the fear back on criminals".
"Criminals feel safer carrying weapons to cause harm, or weapons to commit acquisitive offences... because they know there are less police officers, and even if there are officers there is less chance they will be stopped and searched for them."
Merseyside's Police commissioner Jane Kennedy who also champions its use said the number of complaints about stop-and-search "remains very small".
She said: "Fair and effective use of stop and search is one of the most powerful tools the police have at their disposal."
She said she and independent advisory groups "carefully scrutinise" the force's use of it, adding the public were "strongly supportive" of it saying it acts as a crime deterrent.
Metropolitan Police commissioner Cressida Dick said on LBC she was "all in favour" of an extension of the stop-and-search power, saying it would be "very helpful".
A spokesman for the Home Office said its Serious Violence Strategy, which involves the government working with agencies to focus on early intervention, is a "step change" in its approach.
"We have been clear that stop and search is a vital policing tool and officers have the Government's full support to use these powers," the spokesman said.
Related Internet Links
The BBC is not responsible for the content of external sites.