Liverpool roads could close during school run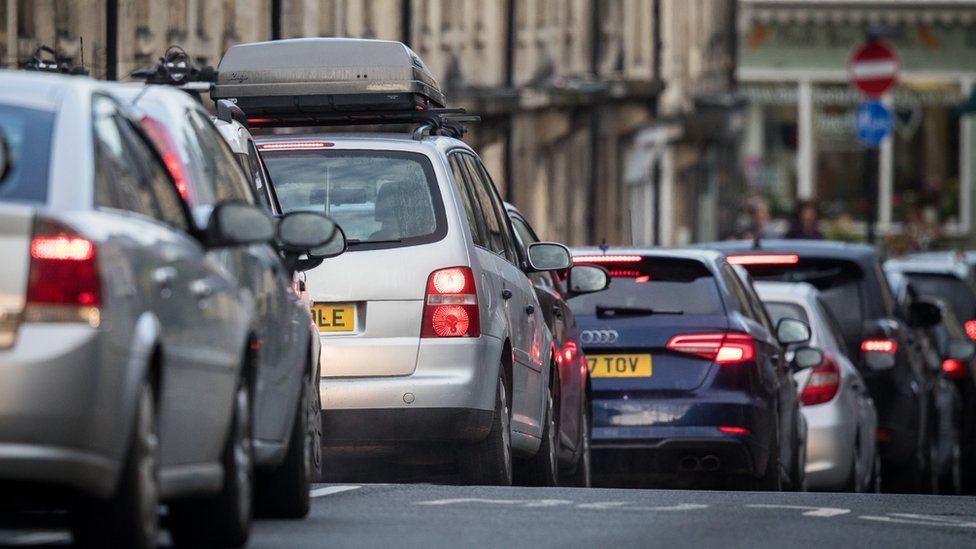 Roads around primary schools in Liverpool could be closed to traffic at the start and end of the school day.
The proposal by Labour councillors aims to combat pollution and reduce child road deaths. It will be debated by a city council committee on 1 November.
An idea by the Green Party to pilot closing roads was rejected in 2016.
Liverpool Green Party leader Tom Crone said passing the latest motion would be a "first step to addressing the air pollution crisis in our city".
This can cause severe health problems because it penetrates the lungs and cardiovascular system.
More than 200 deaths have been linked to air pollution in the city per year.
Labour councillors have asked for a feasibility study on the idea to shut roads to school-run traffic, according to the Local Democracy Reporting Service.
By Claire Hamilton, political reporter, BBC Merseyside
It's the most frantic time of the day, but it can also be the most dangerous.
For people living near schools it can be inconvenient to have two intensely busy periods of traffic.
Signs around schools encourage parents to drive slowly or park considerately.
Some operate informal one-way systems during peak times or hold "walk to school weeks" to try to cut car usage.
But many parents still need to drive to work after dropping the kids at school.
If this plan does succeed, the cars may just end up congesting roads slightly further away from the gates.
The council said it is also making changes to its own fleet of vehicles to make it more energy-efficient.
It is also working with the taxi trade to reduce emissions by phasing out less environmentally-friendly engines.
Mr Crone has called on the Labour-run council to take bolder action, such as introducing "clean air zones" where vehicles could potentially be charged for entering the city centre.