Ellie-May Minshull-Coyle: Flatmate denies toddler death involvement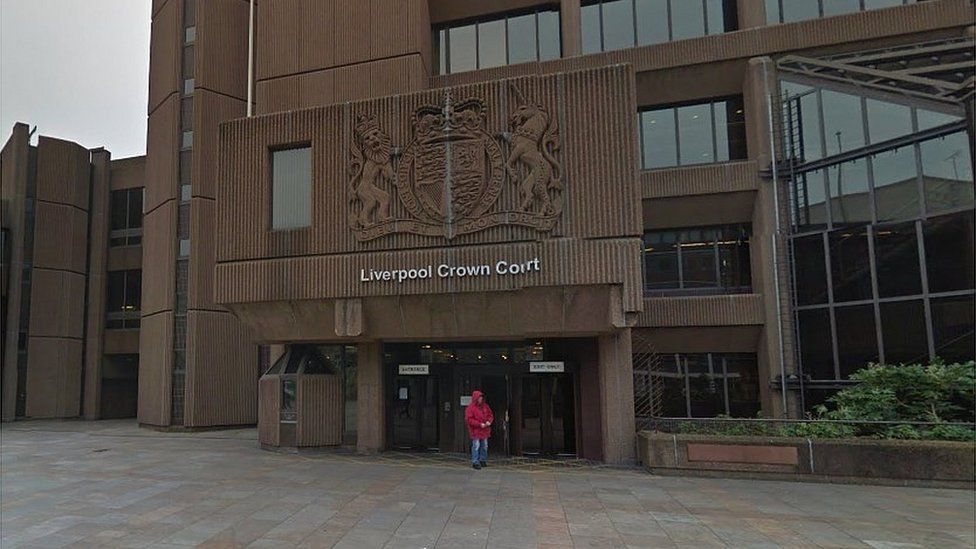 A man who lived in a flat where a toddler died after allegedly being restrained has told a court he did not help to tie her up.
Ellie-May Minshull-Coyle, aged 19 months, died in March 2017 in a shared flat in Lostock Hall, Preston.
Connor Kirby, 20, broke down in Liverpool Crown Court as he denied knowing that she had been bound.
However, he said he did help co-accused Reece Hitchcott build what prosecutors called a "cage" bed for the toddler.
Mr Kirby cried as the prosecution repeatedly suggested he had been involved in helping to restrain the 19-month-old, causing a 15-minute adjournment to allow him to compose himself.
Earlier, he agreed he was dependent on Mr Hitchcott, who had allowed him to move into the flat, and also agreed his co-accused had "treated him like dirt".
However, he told the jury he "would still not have let him tie her up".
The court heard he had been living in the flat for three weeks when Mr Hitchcott suggested putting cot sides on Ellie-May's bed.
"I think it was to make sure Ellie did not fall out bed," he said, adding that he believed Ms Coyle was "ok" with it.
Asked about the atmosphere in the flat, he said Ellie-May's mother Lauren Coyle and Mr Hitchcott sometimes argued and when the toddler cried, Mr Hitchcott would get "shouty".
He said he had also seen Mr HItchcott force-feed the 19-month-old twice.
"He put his finger on her mouth until she ate the food [and] she was crying," he said.
He added that he and Ms Coyle told Mr Hitchcott not to do that, but he had told them to "shut up".
Mr Kirby, of Octavia Court, Huyton; Mr Hitchcott, of The Fieldings, Fulwood, Preston; and Ms Coyle, 19, of Collins Road, Bamber Bridge, Preston all deny manslaughter, causing or allowing the death of the child and two counts of child cruelty.
Related Internet Links
The BBC is not responsible for the content of external sites.