Husband to fight fatal Crosby crash charge decision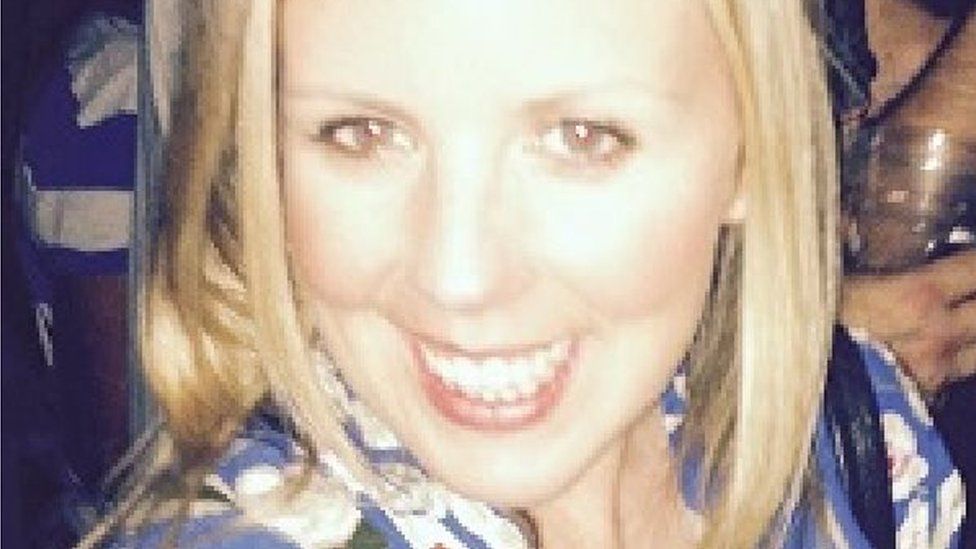 The husband of a young mother who was killed by a speeding driver is challenging a decision by prosecutors to not charge the elderly motorist.
Lauren Johnson, 33, died in Crosby, Merseyside, in October 2016.
David Johnson said a judicial review of the Crown Prosecution Service's decision would bring "accountability and justice".
The CPS said the driver lost control because of a "condition" and it was not in the public interest to charge him.
Mrs Johnson was a mother of two children aged two and eight months when she was hit and killed by the Toyota Auris on College Road.
Mr Johnson said: "All we're asking for is an understanding of what that condition was and to see the report and the information that details that condition."
"I cannot tell our children why nobody has been made accountable."
Mr Johnson is collecting money to pay for the judicial review on a crowd funding site, and has so far raised more than £24,000 towards the £30,000 cost.
He praised the "unbelievable" support of his backers.
"They agree that families should see the information that is being used to make a decision," Mr Johnson added.
A spokesman for the CPS for Merseyside and Cheshire said the decision had been explained to the Johnson family in a letter and a meeting.
"Witnesses and medical evidence indicated that the driver was not able to exercise active control of the car at the time of the collision," he said.
"We ultimately concluded that there could not be a prosecution as it would not be in the public interest due to the driver's condition."
Related Internet Links
The BBC is not responsible for the content of external sites.