Keera Brayford: 'Callous' cancer con teacher sentenced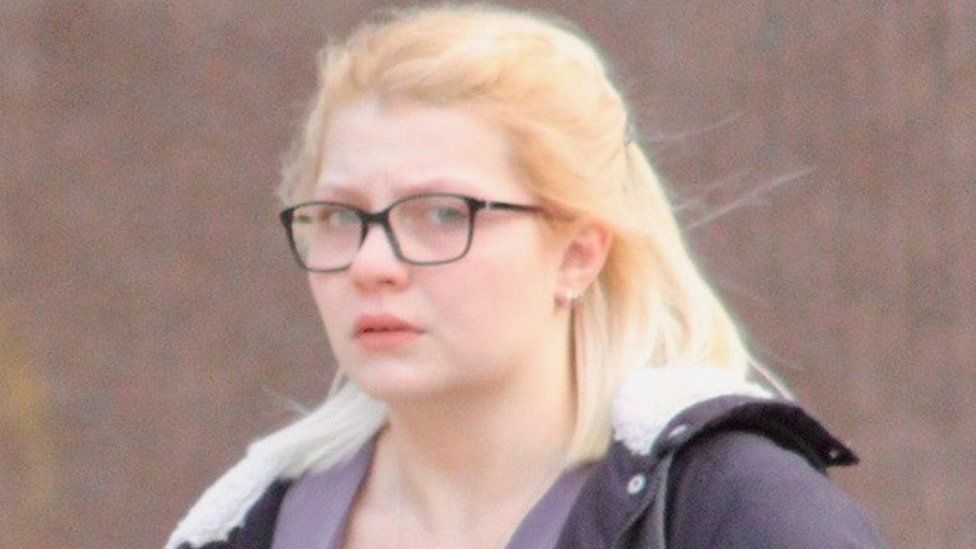 A teacher cheated donors out of almost £19,000 by falsely claiming she had skin cancer, a court heard.
Keera Brayford, 25, of Whiston, Merseyside, even conned her own parents, spending the cash on clearing her debts and online shopping.
Brayford admitted fraud and was sentenced to two years in jail, suspended for two years, at Liverpool Crown Court.
The judge branded her crimes "callous" and "despicable".
The fraud started when Brayford told colleagues at the Sutton Academy in St Helens, Merseyside, she had cancer.
She set up a Just Giving page which received £10,515 in donations while she claimed that the disease was not responding to chemotherapy.
Recorder Katherine Cornell told Brayford: "This was a sophisticated fraud. You forged letters and sick notes from your GP to back up your claims and forged letters from the MacMillan charity.
"You made heartfelt pleas saying you needed breathing space to fight cancer and get alternative treatment as in your words 'chemo not working'."
She told a tearful Brayford she had behaved "despicably" by taking advantage of people's good nature.
"You maintained this fiction to Just Giving and Facebook, to colleagues at work and a even your own friends and family." Judge Cornell said.
"They were all completely fooled into believing you had cancer and ongoing treatment. Your parents even believed you were attending a cancer centre. You were not."
The court heard that Brayford's attempts to claim the Just Giving donations were rejected.
But donations by four individuals, totalling, £8,722, paid directly to her have not been returned including a £2,500 cheque from a prison officers' charity which her unsuspecting uncle - a former prison officer - had arranged.
The treasurer pointed out the money usually went to sick children and could have been used for potentially life-saving equipment,
Another local charity gave her £4,800. The organiser, Robert Duane, told how he even shed a tear at a fundraising event watching her "apparently weak and ill, dancing with her father."
A friend who raised £2,000 for her by doing a parachute jump and setting up a charity page was "another victim of your callous fraud," the judge said.
Related Internet Links
The BBC is not responsible for the content of external sites.