Dee Estuary nature reserve to celebrate its 40th birthday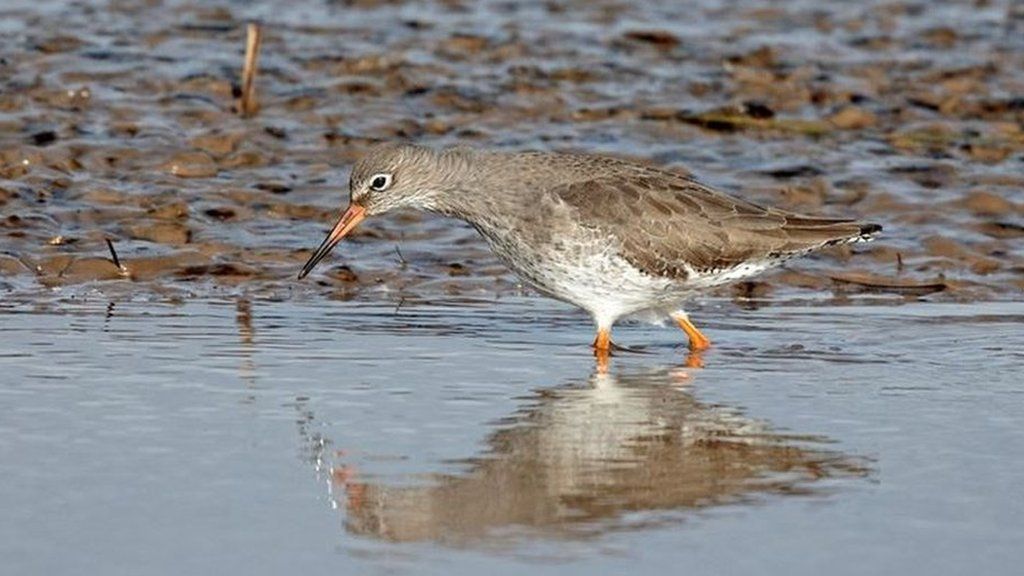 Bird lovers are being asked to send their photographs of the Dee Estuary to help the RSPB celebrate the 40th anniversary of its nature reserve.
The charity created the popular wildlife sanctuary near Parkgate in Wirral in 1979.
The wetland reserve attracts tens of thousands of water birds from the Arctic every year.
The RSPB is also asking people to share their memories of visits to the reserve during the past four decades.
"I started coming to Parkgate as a teenager in the 1980s to watch the birds that thrive on the marsh and mud," said site manager Graham Jones. "This place played a major part in growing my knowledge and passion for birds and wildlife and helping me end up in the fortunate position I am today.
"Shortly before the RSPB established the reserve, by purchasing the land from British Steel, there were proposals to build a barrage across the Dee, or create a recreational lake within the marsh at Parkgate. Either of those would have caused the bird numbers to plummet further."
Since securing the initial part of the reserve on the estuary, originally known as Gayton Sands, the RSPB land holdings have expanded significantly, particularly around the village of Burton, four miles from Parkgate.
Nearly a quarter of a million people have visited the Burton Mere Wetlands visitors' centre since it opened in 2011.
Wildlife lovers are invited to email their memories and photos to deeestuary@rspb.org.uk