Rainhill High School: Boy hurt in suspected stabbing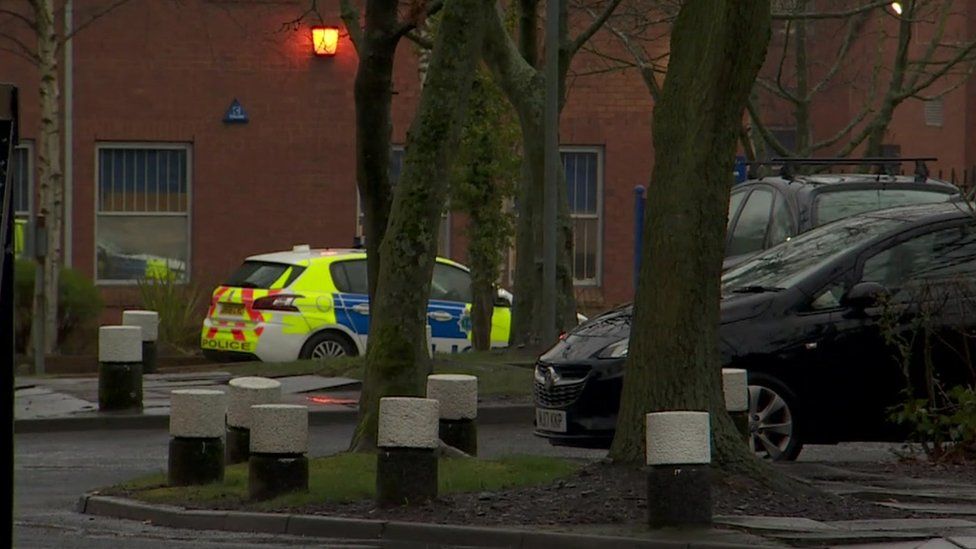 A 14-year-old boy has been taken to hospital with a leg wound after a suspected stabbing at a Merseyside school.
Police said the boy was attacked in the grounds of Rainhill High School, Prescot at about 14:40 GMT.
A force spokesman said the child suffered a "superficial" cut to his leg and three boys aged 11, 13 and 14 had been arrested on suspicion of assault.
The school said it was put in temporary "lockdown" after the attack.
In a statement, the school added: "We are pleased to report that the situation was resolved swiftly and that all pupils left site safely, with all pupils that normally travel by bus being able to do so."
The statement also praised staff and students commending "their excellent behaviour and professionalism", and said the school was now "open as normal."
Supt Tami Garvey-Jones said: "I am sure the community will be shocked to hear that a school pupil has been assaulted in this way on school premises."
"I would like to emphasise that knife crime will not be tolerated under any circumstances anywhere on the streets of Merseyside, let along inside the grounds of a school," she added.
Related Internet Links
The BBC is not responsible for the content of external sites.