William Gladstone: University of Liverpool to rename building over slavery links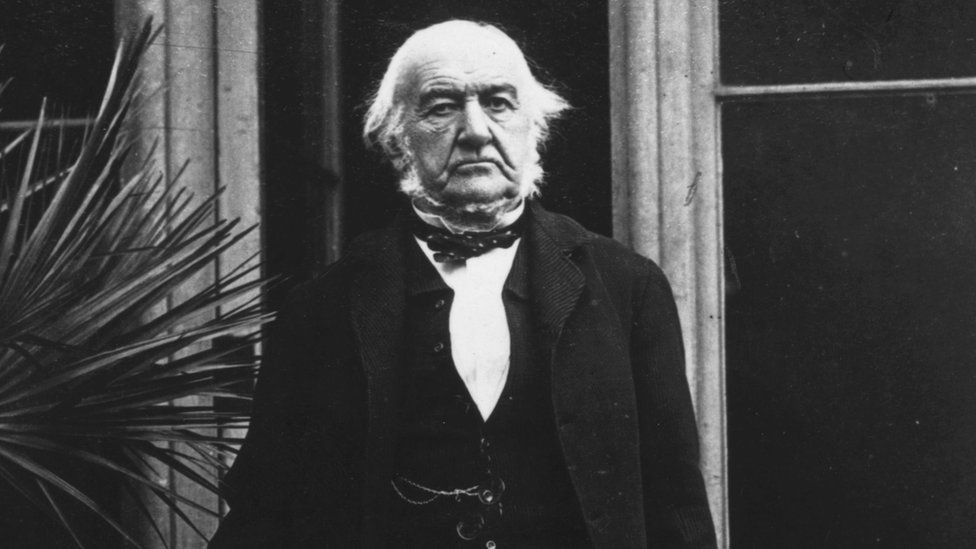 The University of Liverpool has agreed to rename a building named after former prime minister William Gladstone due to his links to the slave trade.
The university said it will work with students and staff "to agree an appropriate alternative name".
He is described as having "ultra-conservative" views and used his maiden speech in the House of Commons to support his father's interests, arguing against abolition.
While that argument failed, his finances did not - when slavery was abolished in the 1830s, the Gladstones received more than £90,000, about £9.5m in today's terms, as compensation for the slaves they were forced to free.
In an open letter to university vice chancellor Professor Janet Beer, student campaigners urged the university to "qualify your words" about combating racism on campus "with some real action".
The letter said Liverpool is "entrenched in the history of Black oppression" with buildings "built with bricks that were bartered for by slaves".
It said Gladstone "used his position to defend the interest of those who, like his father, owned West Indian slave-ran plantations."
"Whilst we cannot possibly expect that the entire architecture of Liverpool is torn down and replaced, renaming Gladstone Hall and removing this reminder of William Gladstone is one small and simple act that the university can enact to show solidarity in the rejection of Black oppression.
"We can not facilitate normalising people like William Gladstone by naming our campus after them."
A University of Liverpool spokeswoman said: "We share in the shame that our city feels because its prosperity was significantly based upon a slave economy."
She said the institution has "an important opportunity to send a clear message about the commitments we have made to our Black, Asian and Minority Ethnic staff and student community" and "will work with the Guild of Students and with staff and student groups to agree an appropriate alternative name for the hall."
William Gladstone (1809-1898)
Gladstone became Tory MP for Newark in 1832, aged 23, he then joined the Liberal party in 1859 before becoming its leader in 1867
He started his mission of "rescue and rehabilitation" of London's prostitutes in 1840
He first became prime minister in 1868, resigning in his fourth stint at the helm in 1894
Gladstone made major reforms in the justice system and the civil service
He increased the number of men eligible to vote in an election under the Representation of the People Act 1884
Gladstone disestablished the Irish Protestant Church and passed an Irish Land Act to rein-in unfair landlords
He also campaigned for home rule in Ireland but twice failed to get the Irish Home Rule Bill through
Gladstone died on 19 May 1898 from cancer and is buried at Westminster Abbey
Related Internet Links
The BBC is not responsible for the content of external sites.