Everton FC face longer wait for final stadium approval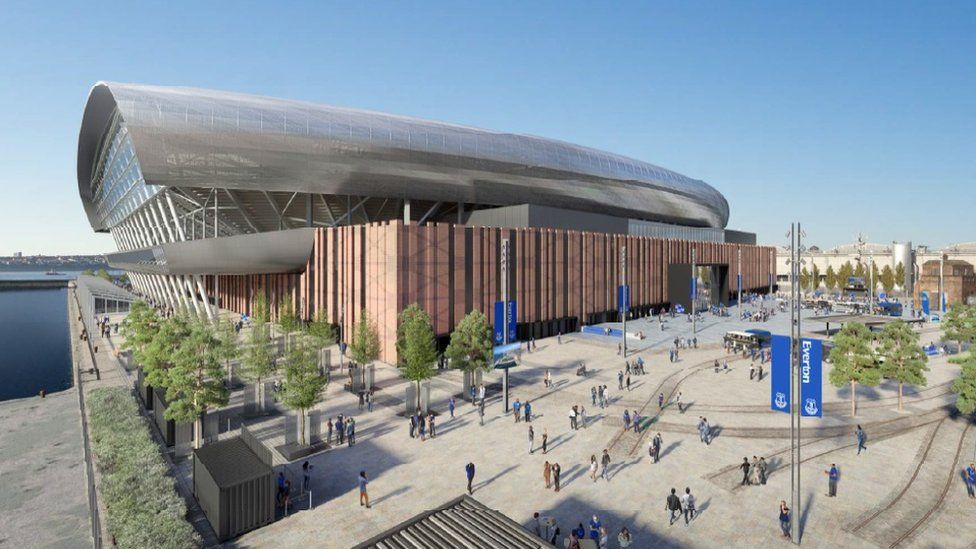 Everton FC's plans for a new 52,000 capacity stadium have hit a small delay as the government has asked for more time to review the proposals.
But the £500m scheme is awaiting a final say from Westminster.
Due to its scale, the government has asked for an extension to the initial 21 days it had to consider the bid.
A council spokesman confirmed Housing Secretary Robert Jenrick's department had requested the extension.
"This instruction has been accepted in accordance with national planning law," he said.
The Premier League club, which has been at Goodison Park since 1892, has been looking for a new home for 25 years due to limitations at its aging current home.
Historic England had objected to the new stadium, insisting it could harm the city's heritage, but this was dismissed by the city's planning committee last month.
The development would be the "most inclusive and sustainable" stadium in the UK and would "preserve the area's heritage", Everton's chief executive officer Prof Denise Barrett-Baxendale told a council meeting last month.
Related Internet Links
The BBC is not responsible for the content of external sites.